HOOK`S BEACON 56B
Previous Page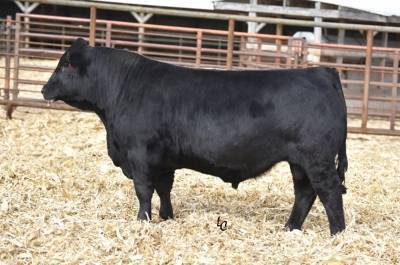 Order Semen
Semen
Semen
Unit Price with any combination of
Volume Discount Eligible Bulls

Quantity:
1+
50+
100+
Price for each:
$25.00
$22.50
$20.00
Your savings:
0%
10%
20%
CE
BW
WW
YW
MCE
MILK
MWW
STAY
Acc
Acc
Acc
Acc
Acc
Acc
Acc
Acc
17.2
-3.6
77.0
116.6
12.6
25.1
63.5
22.6
0.87
0.95
0.94
0.93
0.78
0.77
0.81
0.57
CW
YG
MARB
BF
REA
38.5
-0.56
0.70
-0.050
1.72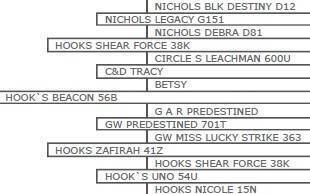 Sire: Hooks Shear Force 38K
Tattoo: 56B
Birth Date: Feb 2014
BW:
WW:
YW:
Cane Code: 237SM1085
FS:
Conventional semen available in ¼ or ½ cc straws – indicate preference at checkout
Homozgous Black and Homozygous Polled
PB SM
Hook's Beacon 56B is simply the highest dollar value Black Purebred Simmental bull to have been produced in the entire Simmental breed to date.
Generating breed leading growth and carcass value in a 6 frame package with added length, substance and muscle, Beacon is a true outlier in every sense of the word.
Hook's Shear Force is the undisputed champion of trouble free genetics with nearly unequalled calving ease, maternal and carcass values. Beacon is the son poised to take the place of his legendary sire as he offers the same convenience traits with more yearling performance on a bigger footed, softer structured skeleton.
Another unique genetic leap Beacon offers is that only a few high API bulls offer big time yearling growth and muscling values.
The pedigree, the individual performance, the genetic profile and phenotype are all in place to give Beacon unprecedented potential to make more profitable cattle.
Owners Information:
Gateway Simmental
Lewistown, MT
Hook Farms
Tracy, MN
Jeff and Shere Koch
Big Timber, MT
Blake Huntley
Wisdom, MT
Raftopoulos Ranch
Craig, CO