LMR Yojimbo 634S
Previous Page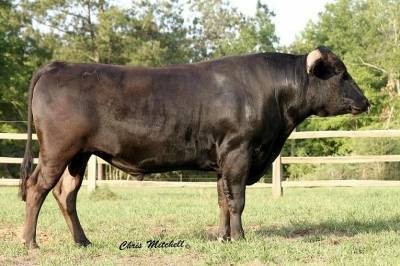 Order Semen
Semen
Semen
Unit Price with any combination of
Volume Discount Eligible Bulls

Quantity:
1+
50+
100+
Price for each:
$25.00
$22.50
$20.00
Your savings:
0%
10%
20%
Sire: BAR R Fukutsuru 36 (H)
Tattoo: LMR634S
Birth Date:
BW:
WW:
YW:
Cane Code: 154KB61
FS:
Conventional semen ONLY packaged in ½ cc straws
LMR Yojimbo 634S was the sale topper at the First Lone Mountain Production Sale, selling for $35,000.

Yojimbo has outstanding pedigree credentials: his sire, Fukutsuru 068, for many years the #1 Marbling Sire in the US Wagyu Sire Summary, and his dam sire, Yasufuku J930, whose name appeared in the pedigrees of all three winners and three runners-up in the 2001 All-Japan Wagyu Competition (Zenkyo). In Kenichi Ono's influential Elite Wagyu of Japan, Yasufuku J930 is listed as the #1 Wagyu Sire.

Yojimbo's dam, BR Ms Yasufuku 0609, one of Lone Mountain's top donors, has produced 21 calves and her sire, WKS Yasufuku Jr, has proven his excellence as a dam sire in the Lone Mountain herd. In the 2019 LMCC Sire Performance Study, Yasufuku Jr ranks as the second highest Dam Sire (behind only Kitaguni Jr) for IMF% (sporting an average 34.24% IMF based on 67 carcass images) and ranks first for Marbling Fineness (32.65).

Yojimbo's own carcass progeny have consistently performed well and Lone Mountain continues to utilize Yojimbo as a sire - 24 offspring - pictured examples of Yojimbo's prowess is demonstrated by LMR Yojimbo 8155U (40.20% IMF) and LMR Ms Yojimbo 4311B (41.92% IMF).

Yojimbo was euthanized in April 2016 due to cancer. He graded a Frame Score of 5 before his death.

His semen is qualified for US, most of Central and South America, Mexico, Canada, South Africa, Australia and New Zealand.

TESTED FREE for all known Wagyu genetic conditions.
SCD VA